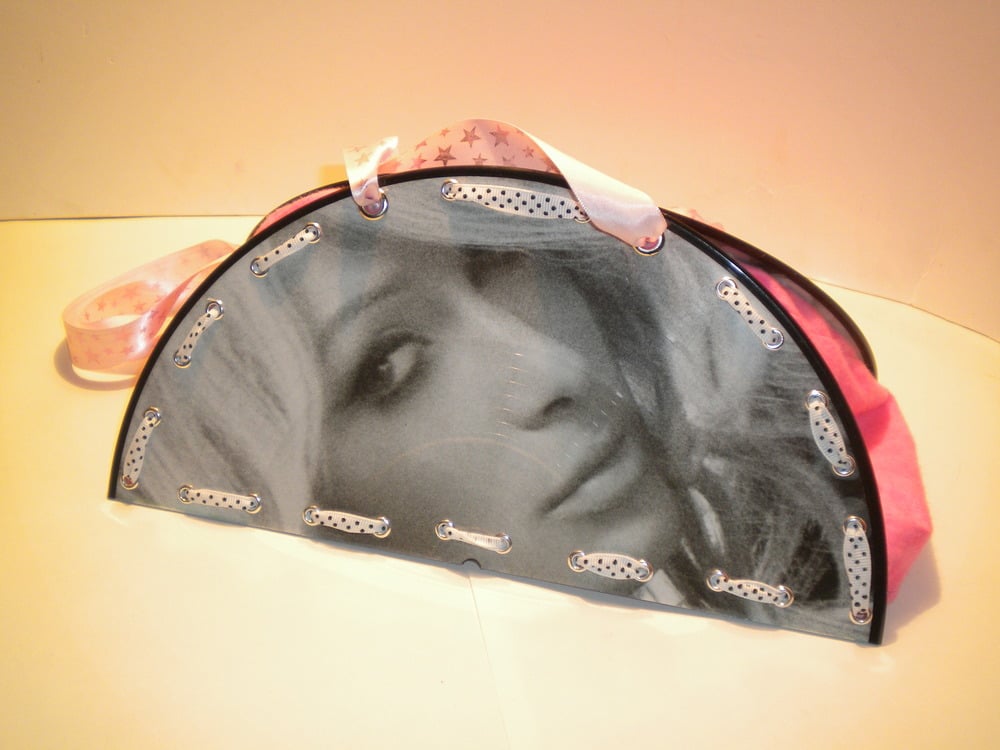 Colored Vinyl Record Purse I
$

70.00

/ On Sale
---
---
You are looking at a record purse that is made by upcycling used beat up records and turning them into purses. Each record purse is unique and one of a kind. Each purse differs by fabric, records, ribbon, handles, and more. Each fabric is only used four times to ensure that each purse is unique.
*On sale due to the fact that the other half of the record didn't snap right so I had to use another record in it's place.
*Keep out of the sun and high heat. Since they are vinyl purses will warp if left in the sun.
*Please note that there is only one of this purse, once it's sold it is gone forever!